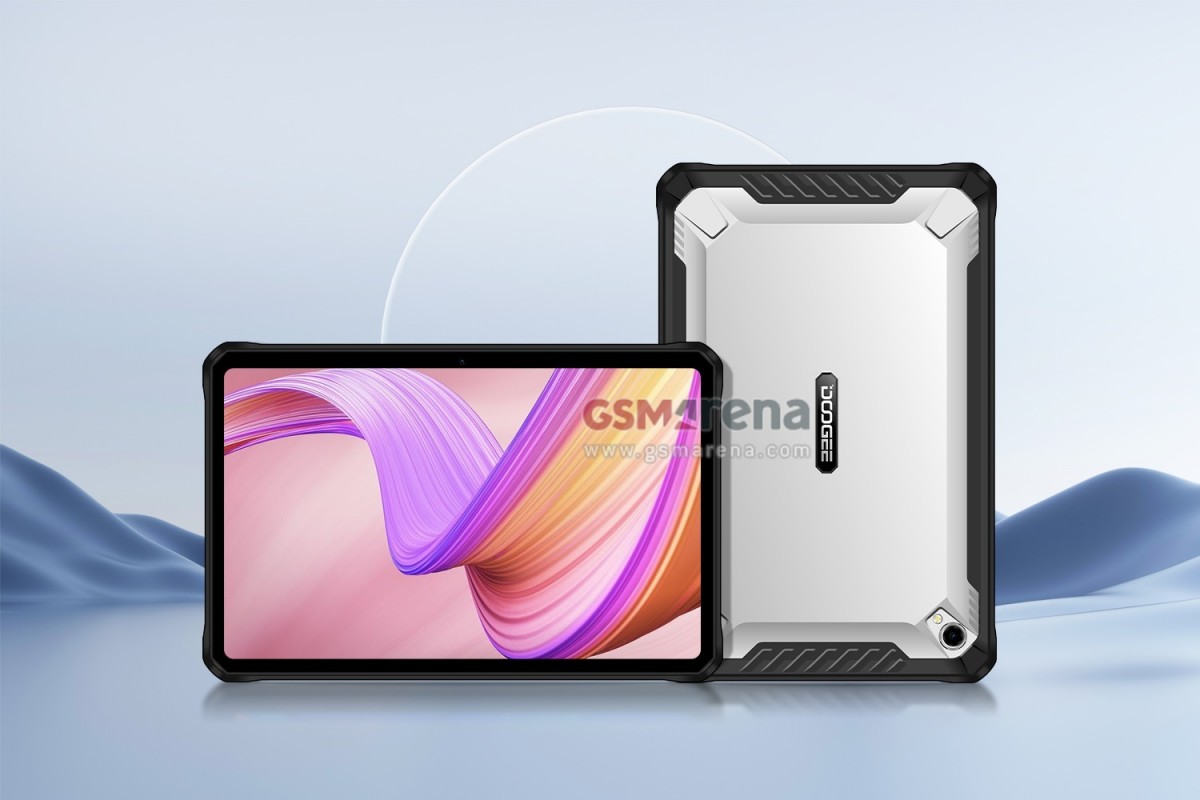 Doogee R10: A Durable and High-Performance Tablet with Wi-Fi 6 and 2K Display
Doogee, a Chinese manufacturer of rugged smartphones and tablets, is set to release its latest product, the Doogee R10. The tablet is touted to be durable and powerful, with a 2K display and MediaTek's Helio G99 chipset. In this article, we will delve into the features and specifications of the Doogee R10 and what makes it stand out from the rest of the tablets in the market.
Design and Durability
The Doogee R10's design is meant to be rugged, with a metal frame and reinforced corners to protect it from drops and impacts. Its IP68 rating makes it water-resistant and dustproof, meaning that it can withstand being submerged in up to 1.5 meters of water for 30 minutes. The tablet's dimensions are 256.2 x 166.6 x 12.5 mm, making it slightly thicker than most tablets but still portable enough to carry around.
Also Read:

Display and Performance
The Doogee R10 boasts a 10.1-inch 2K display, with a resolution of 2560 x 1600 pixels. This high-resolution display ensures that the images and videos on the tablet are sharp and vibrant, providing an immersive viewing experience. The tablet is powered by MediaTek's Helio G99 chipset, which is an octa-core processor that can reach speeds of up to 2.0GHz. It also has 8GB of RAM and 128GB of internal storage, which can be expanded up to 1TB with a microSD card.
One of the most notable features of the Doogee R10 is its support for Wi-Fi 6. Wi-Fi 6 is the latest Wi-Fi standard, which provides faster speeds, better range, and improved battery life compared to previous Wi-Fi standards. With Wi-Fi 6, the Doogee R10 can support speeds of up to 9.6Gbps, making it ideal for streaming high-quality video and playing online games.
Battery Life and Cameras
The Doogee R10 has a massive 8000mAh battery, which is one of the largest among tablets in the market. This large battery capacity ensures that the tablet can last for an extended period without needing to be charged. The tablet also supports 18W fast charging, which allows it to charge up quickly.
In terms of cameras, the Doogee R10 has a dual-camera setup at the back, consisting of a 13-megapixel primary camera and a 5-megapixel secondary camera. It also has a 5-megapixel front-facing camera for selfies and video calls. While the camera specs may not be the best, they are still decent enough for casual photography and video calls.
Conclusion
Overall, the Doogee R10 is an impressive tablet that combines durability and high-performance. Its 2K display, Wi-Fi 6 support, and large battery capacity make it ideal for streaming media and playing games. Its rugged design ensures that it can withstand drops, impacts, water, and dust, making it suitable for use in harsh environments. While the camera specs may not be the best, they are still good enough for casual photography and video calls. The Doogee R10 is definitely worth considering if you're in the market for a durable and high-performance tablet.
Read More:

That's it for this article.
Thanks for Visiting Us – fixyanet.com