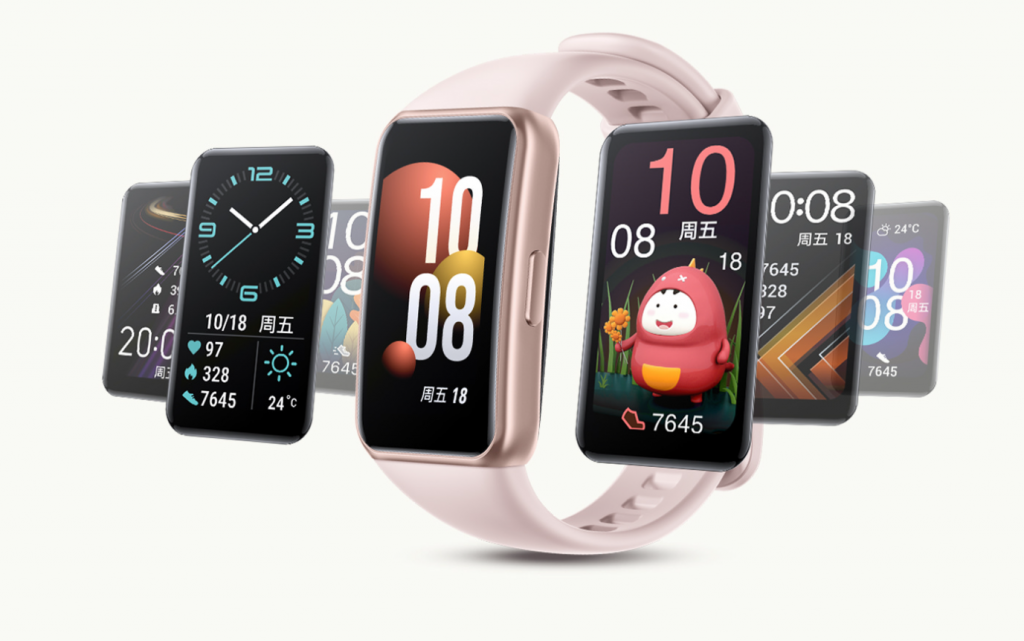 Honor Band 7: A Comprehensive Look at the Latest Smart Fitness Tracker
Honor, a leading technology brand, has recently launched its latest smart fitness tracker, the Honor Band 7. The device is packed with advanced features such as NFC, 96 training modes, and a battery life of up to two weeks. In this article, we will take a closer look at the Honor Band 7 and its unique features.
Here is the Best Deal and Offer to Buy Honor Band 7
Design and Display:
The Honor Band 7 features a 1.47-inch full-color AMOLED touchscreen display with a resolution of 194 x 368 pixels. The screen is bright and clear, making it easy to read even in direct sunlight. The device has a sleek and modern design, and it is available in three colors: Meteorite Black, Midnight Navy, and Frost White.
Fitness Features:
The Honor Band 7 is designed to help you track your fitness goals and monitor your health. It features 96 training modes, including running, cycling, swimming, and yoga. The device is also equipped with 11 professional modes that can track your heart rate, sleep quality, and stress levels.
Also Read:

The Honor Band 7 comes with an advanced health tracking system that can monitor your heart rate continuously throughout the day. It can also track your blood oxygen levels, which is particularly useful during high-altitude activities.
NFC Payment:
One of the unique features of the Honor Band 7 is its NFC payment capability. The device supports contactless payments, making it easy to pay for purchases without carrying cash or credit cards. This feature is particularly useful for people who are always on the go.
Battery Life:
The Honor Band 7 is equipped with a 180mAh battery that can last up to two weeks on a single charge. This means that you can use the device for an extended period without worrying about running out of battery.
Compatibility:
The Honor Band 7 is compatible with both Android and iOS devices. It can be paired with the Huawei Health app, which allows you to track your fitness goals, monitor your health, and view your data in real-time.
Price and Availability:
The Honor Band 7 is priced at $49.99 and is available for purchase on the official Honor website and other online stores.
Buy Honor Band 7 with Best Deals and Offers
Conclusion:
The Honor Band 7 is an excellent smart fitness tracker that offers a range of advanced features at an affordable price. Its 96 training modes, NFC payment capability, and long battery life make it an ideal choice for fitness enthusiasts and people on the go. So, if you're looking for a reliable and feature-packed fitness tracker, the Honor Band 7 is definitely worth considering.
Read More:

That's it for this article.
Thanks for Visiting Us – fixyanet.com