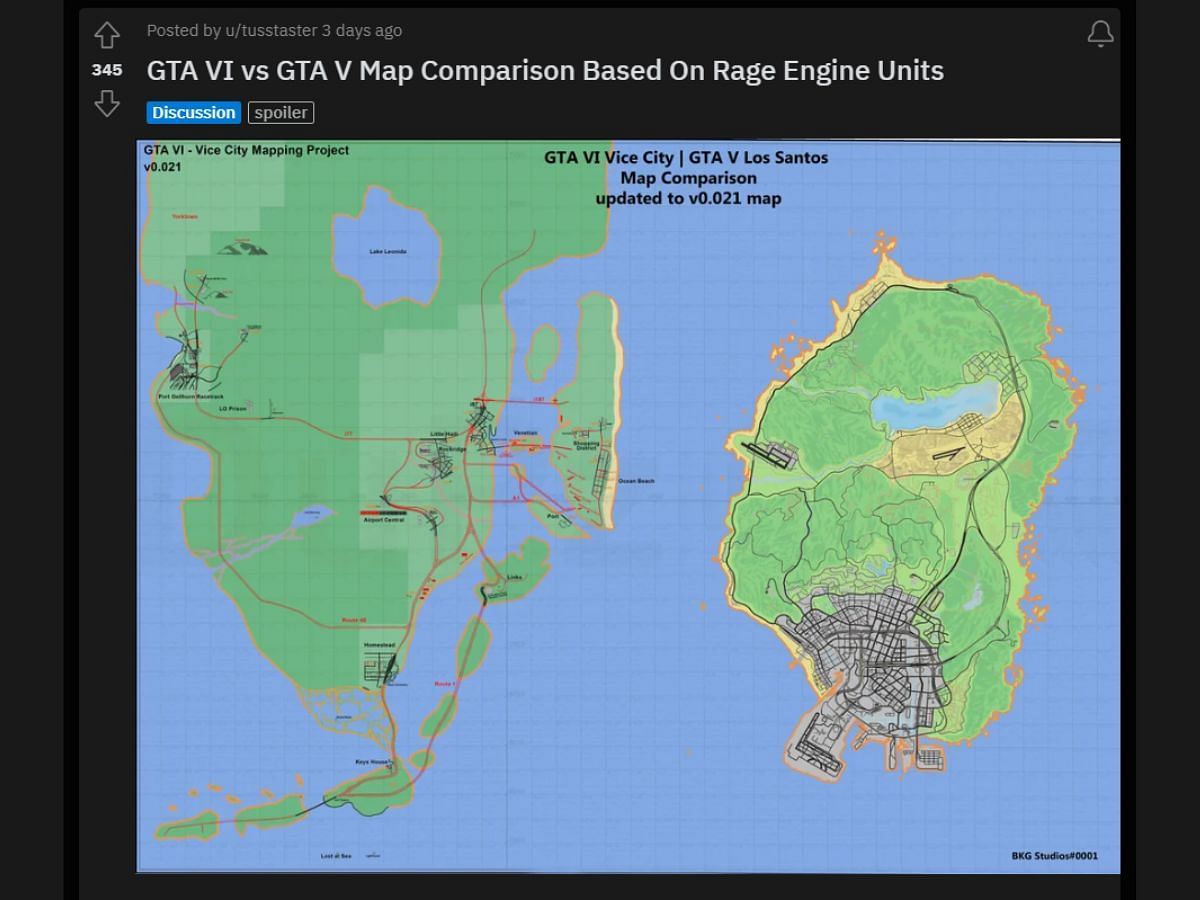 Rumored New GTA 6 Map Leak Allegedly Gives First Look at Huge Vice City to Explore
Rockstar Games' Grand Theft Auto (GTA) series is one of the most beloved and successful video game franchises of all time. With its last installment, GTA V, released in 2013, fans have been eagerly awaiting the release of the next game in the series, GTA 6. While Rockstar has been tight-lipped about the development and release of the game, leaks and rumors about the game have been rampant online. In this article, we will discuss the rumored new GTA 6 map leak that allegedly gives us a first look at the huge Vice City to explore.
Also Read:
Possible Leaked GTA 6 Map
In recent weeks, a new GTA 6 map leak has been making the rounds on the internet. The leaked map is allegedly from an early version of the game and shows a massive new version of Vice City, the fictional city based on Miami that was first introduced in GTA: Vice City. The new version of Vice City is said to be much larger and more detailed than the previous iteration, with more diverse neighborhoods, landmarks, and environments to explore.
The map leak also includes a number of new locations that were not present in the previous game, such as a prison, a military base, and an airport. According to some reports, players will be able to fly between different cities in the game, and Vice City will be just one of several major locations that players can visit.
What the Leak Reveals
The leaked map provides a lot of interesting details about what players can expect from the next GTA game. For one thing, it suggests that the game will be much larger and more ambitious than its predecessor, with a focus on creating a more immersive and interactive open world.
The inclusion of new locations like a prison and a military base also suggests that the game may have a more structured story mode than previous games in the series. In addition, the leaked map suggests that players will be able to participate in a wide range of activities and events throughout the game world, from racing and shooting to heists and other criminal activities.
While it is important to keep in mind that the leaked map is just a rumor and has not been confirmed by Rockstar Games, it is still exciting to speculate about what the next GTA game might offer. With its massive open world, diverse locations, and endless possibilities for gameplay, the game has the potential to be one of the biggest and most successful games of all time. Fans of the series will undoubtedly be eagerly awaiting any new information about the game, and we can't wait to see what Rockstar has in store for us.
Read More:
That's it for this article.
Thanks for Visiting Us – fixyanet.com