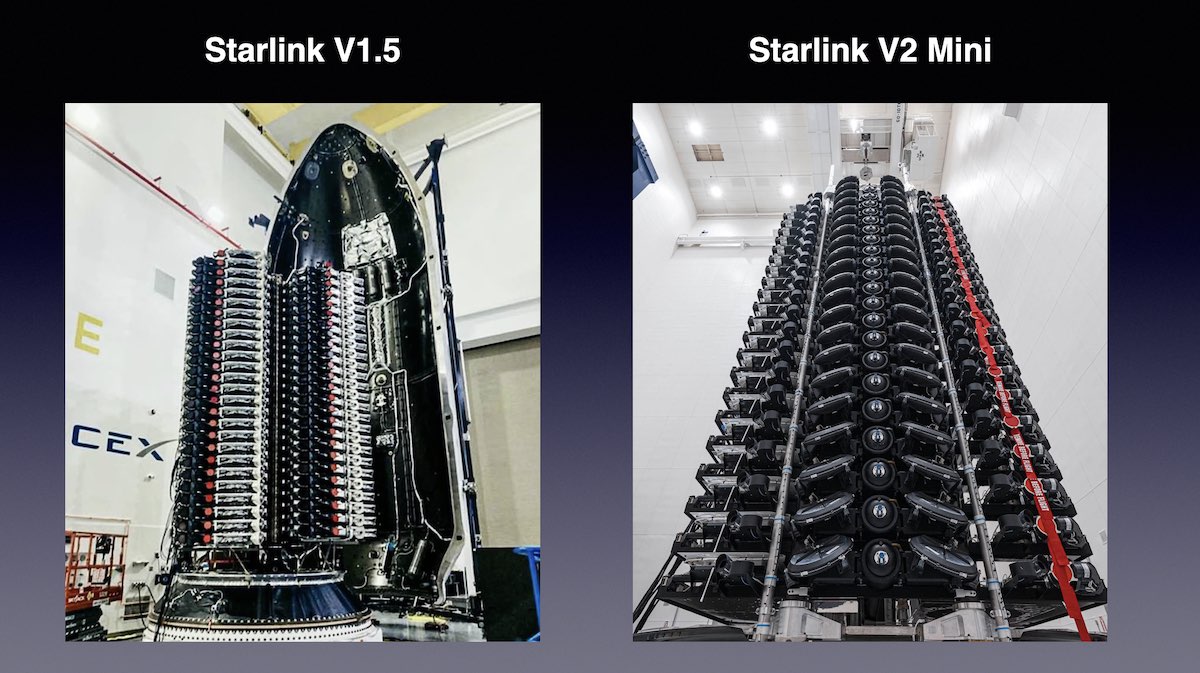 SpaceX Facing Challenges with Upgraded Starlink V2 Satellites
SpaceX, the private space exploration company founded by Elon Musk, has been facing problems with its first upgraded Starlink V2 satellites. The company has been pausing launches of these satellites due to issues with their performance, and it is unclear when the next launch will take place.
Background
Starlink is a constellation of satellites designed to provide high-speed internet access to people around the world. SpaceX launched the first batch of Starlink satellites in May 2019, and the company has been steadily adding to the constellation ever since. The company plans to eventually launch tens of thousands of Starlink satellites to provide coverage to even the most remote areas of the planet.
Problem with Upgraded Satellites
According to reports from SpaceNews and Spaceflight Now, SpaceX has been experiencing issues with the first upgraded Starlink V2 satellites. These satellites are supposed to be an improvement over the previous generation, with better performance and more advanced features.
Also Read:
However, the new satellites have not been performing as expected. They have experienced problems with their propulsion systems, which are used to adjust their orbit and maintain their position in space. SpaceX has not provided specific details about the issues, but it has acknowledged that there have been problems.
Impact on SpaceX
The problems with the upgraded Starlink V2 satellites have forced SpaceX to pause launches of the new satellites. The company had planned to launch several more batches of the satellites in the coming months, but those launches are now on hold until the issues can be resolved.
This delay is likely to have a financial impact on SpaceX, as the company is relying on revenue from the Starlink constellation to fund its other ambitious projects, such as the development of the Starship spacecraft and the establishment of a human colony on Mars.
Elon Musk's Tweet
Elon Musk, the CEO of SpaceX, recently tweeted about the problems with the upgraded Starlink V2 satellites. He acknowledged that there is "a lot of new technology" in the satellites and that the company is experiencing some issues as a result. Musk also expressed confidence that the problems will be resolved soon.
SpaceX's Starlink constellation has the potential to revolutionize internet access around the world, but the company's recent problems with the upgraded Starlink V2 satellites are a setback. It remains to be seen when the issues will be resolved and when the next batch of satellites will be launched. However, given SpaceX's track record of innovation and success, it seems likely that the company will overcome these challenges and continue to push the boundaries of space exploration and technology.
Read More:
That's it for this article.
Thanks for Visiting Us – fixyanet.com