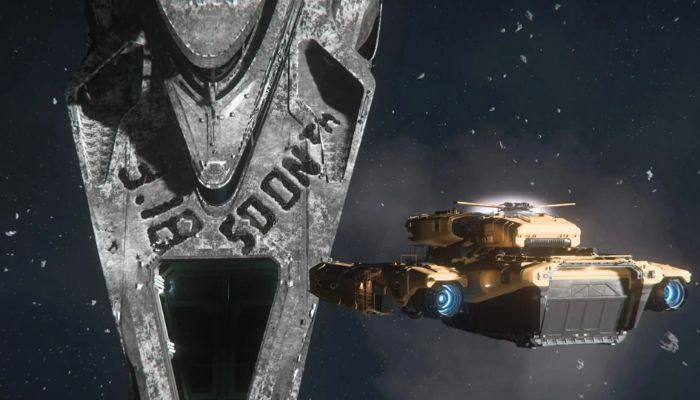 Star Citizen Alpha 3.18: Salvaging and More Features Finally Released This Week
Star Citizen fans can rejoice as the much-awaited Alpha 3.18 update is finally releasing this week, bringing new gameplay features, ships, and improvements to the game. Among the many additions, the most anticipated feature is the salvaging mechanic, which allows players to collect and sell scrap materials found in space. Let's take a closer look at what players can expect from this latest update.
Salvaging Mechanic: A Game-Changing Feature
The addition of the salvaging mechanic is expected to bring a significant change to the gameplay of Star Citizen. Salvaging ships like the Vulture and Reclaimer can be used to explore derelict spaceships, mining stations, and other abandoned structures. Players can use the ship's onboard equipment, such as cutting tools and tractor beams, to extract valuable scrap materials from the wreckage. The collected materials can then be sold at various locations for a profit.
Also Read:

Salvaging also involves some risks, as players may encounter dangerous environmental conditions or hostile entities while exploring. Additionally, other players may try to steal the scrap materials, leading to combat scenarios. However, the rewards of salvaging are expected to be high, making it a lucrative profession in the game.
New Ships and Vehicles
Alpha 3.18 also brings new ships and vehicles, including the Hercules Starlifter and the Origin 100 series. The Hercules is a heavy-lift transport ship that can carry large quantities of cargo or vehicles. It can also be used for troop deployment or as a mobile base for organizations. The Origin 100 series, on the other hand, includes three new starter ships for players who want to explore the universe. These ships are designed for solo or small group gameplay and come with various customization options.
Improvements to Existing Features
Apart from new features, Alpha 3.18 also brings several improvements to existing gameplay mechanics. The Quantum Travel system has been revamped to reduce the time required for travel and improve the overall experience. The Player Trading app has also been updated to allow for more secure and convenient trading between players. The inventory system has been improved to make it more intuitive and user-friendly. Finally, several bug fixes and performance optimizations have been implemented to make the game more stable and enjoyable for players.
Conclusion
Overall, Alpha 3.18 is a significant update for Star Citizen, bringing new gameplay features, ships, and improvements to the game. The salvaging mechanic, in particular, is expected to bring a game-changing element to the gameplay, allowing players to explore and profit from derelict ships and structures. With the addition of new ships and vehicles and improvements to existing mechanics, Alpha 3.18 is a step forward in the development of Star Citizen.
Read More:

That's it for this article.
Thanks for Visiting Us – fixyanet.com