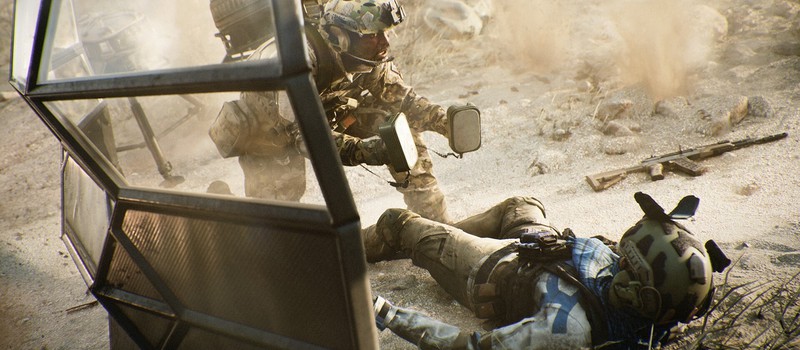 Battlefield 2042 Easter Egg References Mirror's Edge
Battlefield 2042, the latest installment in the popular first-person shooter franchise, has been generating a lot of buzz since its announcement. The game promises to offer an exciting experience for fans of the series and newcomers alike, with its large-scale battles and cutting-edge graphics. However, it appears that the developers have included a surprise for fans of another popular game, Mirror's Edge. In this article, we'll explore the Battlefield 2042 Easter egg that references Mirror's Edge and what it could mean for the future of the franchise.
The Easter egg in question was discovered by players on the new "Flashpoint" map. It takes the form of a graffiti image of Faith, the protagonist of Mirror's Edge. The image is located in a stairwell in one of the buildings on the map, and it's easy to miss if you're not specifically looking for it. However, once you spot it, it's a clear reference to the other game.
Also Read:

This Easter egg is particularly interesting because Mirror's Edge is not a game that's often associated with Battlefield. The two franchises have different gameplay mechanics and tonalities, and while they're both first-person shooters, they're quite different in terms of their presentation. The inclusion of a Mirror's Edge reference in Battlefield 2042 could be a hint at some kind of crossover between the two games, or it could simply be a nod to another beloved franchise.
One possibility is that the Mirror's Edge Easter egg is a teaser for a new Mirror's Edge game. The franchise has been dormant for several years, with the most recent entry, Mirror's Edge Catalyst, releasing in 2016. However, there have been rumors of a new Mirror's Edge game in development for some time now. It's possible that the inclusion of the Easter egg in Battlefield 2042 is a way of hinting at this new game, which could be in development at EA DICE, the studio responsible for both Mirror's Edge and Battlefield.
Another possibility is that the Mirror's Edge Easter egg is simply a fun reference for fans of the franchise. Battlefield 2042 is known for including Easter eggs and references to other games and movies, so this could be another example of that. It's possible that the developers at EA DICE are simply paying tribute to Mirror's Edge and its beloved protagonist.
Regardless of what the Mirror's Edge Easter egg means for the future of the franchise, it's a fun addition to Battlefield 2042. It's always exciting to discover hidden references and Easter eggs in games, and this one is sure to delight fans of both Battlefield and Mirror's Edge. It remains to be seen if this Easter egg is just a one-off reference or if it hints at something more significant, but either way, it's a fun addition to the game.
Also Read:

That's it for this article.
Thanks for Visiting Us – fixyanet.com