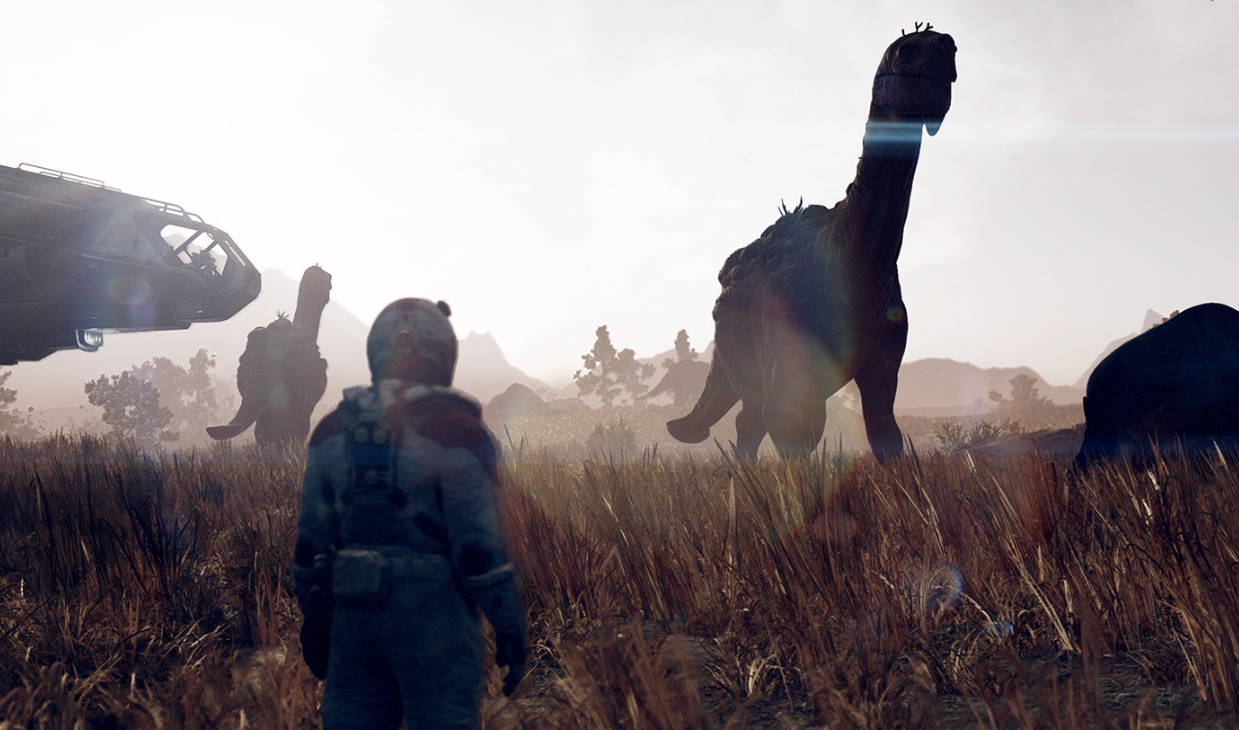 Starfield: Release Date Delayed, New Gameplay Details and Graphical Improvements
The highly anticipated space exploration game, Starfield, has been making headlines recently due to various updates about its release date and gameplay details. Bethesda Softworks, the publisher of Starfield, has recently announced a delay in the game's release date, while also sharing some exciting new information about the game's graphics and gameplay mechanics. Here's everything we know so far about Starfield.
Release Date Delay
Bethesda Softworks has announced that Starfield's release date has been pushed back to September 6, 2023. The game was initially supposed to release in November 2022, but the developers have decided to take some extra time to polish the game and make it the best it can be. In a statement, Bethesda Softworks said that they wanted to ensure that the game met their standards and expectations, and that they were willing to delay the release to achieve that.
Also Read:

New Gameplay Details
Despite the delay, Bethesda Softworks has given gamers a glimpse of what they can expect from Starfield. The company has released a new gameplay trailer that showcases the game's colorful and vibrant graphics. According to the developers, they have worked hard to create a visually stunning game that will immerse players in the vast universe of Starfield.
The trailer also reveals some interesting gameplay mechanics, including the ability to customize and upgrade your spaceship. Players will have the ability to explore various planets and engage in combat with other spaceships. The game also promises to have a deep and engaging story that will keep players invested throughout their journey.
Graphical Improvements
One of the most significant updates about Starfield is the game's graphical improvements. The developers have stated that they have used the latest technology to create a visually stunning game that will take advantage of next-gen hardware. The game promises to have high-resolution textures, advanced lighting, and stunning visual effects that will make players feel like they are actually exploring the depths of space.
The developers have also stated that they have worked hard to ensure that the game is optimized for all platforms, including PC, Xbox Series X/S, and Game Pass. This means that players will be able to enjoy the same level of graphical fidelity and gameplay mechanics regardless of their platform of choice.
Conclusion
Despite the delay, Starfield looks like it will be worth the wait. The game promises to be an immersive and engaging experience that will take players on an epic journey through space. With its stunning visuals, deep story, and engaging gameplay mechanics, Starfield looks like it will be one of the biggest games of the year.
Keywords: Starfield, release date, delay, gameplay, graphics, exploration, customization, combat, story, next-gen, optimization, PC, Xbox Series X/S, Game Pass.
Also Read:

That's it for this article.
Thanks for Visiting Us – fixyanet.com