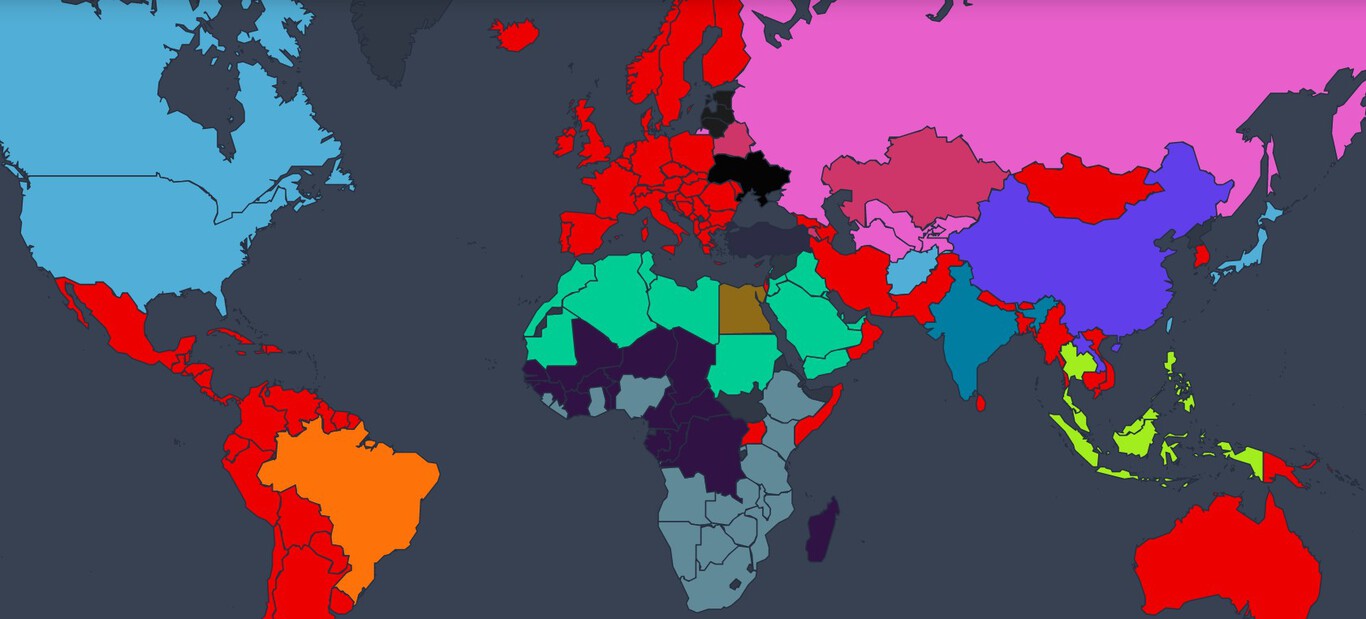 The Rise of Streaming Platforms: Beyond Netflix
The way we consume content has been changing rapidly over the past decade, with the rise of streaming platforms taking over traditional television and movie-watching methods. With the introduction of platforms like Netflix, Amazon Prime, and Hulu, it's become easier and more convenient than ever to watch your favorite shows and movies from the comfort of your own home. However, the streaming market has evolved significantly in recent years, with new platforms emerging and gaining popularity worldwide.
A recent study conducted by JustWatch, a streaming search engine, shows a fascinating map of the world that highlights the most popular streaming platforms in each country. While Netflix still remains the dominant platform in many parts of the world, it's interesting to note that there are several other platforms that have been gaining traction in different regions.
In Europe, for example, the German-based platform Maxdome is extremely popular in Germany and Austria, while in France, Canal+ has been gaining a significant amount of subscribers. In Spain, Movistar+ and HBO España have been challenging Netflix's dominance, and in Italy, TimVision has been steadily growing its user base. Meanwhile, in the United Kingdom, the BBC's iPlayer and Sky Go have been giving Netflix a run for its money.
Also Read:

Moving to Asia, the streaming market is even more diverse, with different platforms dominating in different countries. In China, iQiyi and Youku Tudou are the most popular platforms, while in Japan, dTV and Hulu have been gaining popularity. In India, Hotstar is one of the leading platforms, with a subscriber base of over 100 million, and in Indonesia, GoPlay and Vidio have been challenging Netflix's position in the market.
In Latin America, Netflix is still the most popular platform, but it's facing stiff competition from local players like GloboPlay in Brazil, Claro Video in Mexico, and Telefónica's Movistar Play in several countries in the region. In Africa, South Africa's Showmax is the leading platform, while in the Middle East, Starz Play and Shahid are among the most popular platforms.
The rise of these local streaming platforms is not surprising, as they cater to the specific needs and preferences of their local audiences. For example, in India, where cricket is a religion, Hotstar offers live streaming of cricket matches, which has helped it attract a massive user base. Similarly, in Japan, dTV offers a wide range of anime and Japanese drama series, which has made it a hit among local audiences.
In conclusion, the streaming market is no longer dominated by Netflix alone, and the rise of local platforms is a testament to the diversity of content and preferences across different regions of the world. As the market continues to evolve, it will be interesting to see how these platforms compete and adapt to the changing needs of their audiences.
Keywords: streaming platforms, Netflix, local platforms, JustWatch, global market, regional preferences, audience needs, competition.
Also Read:

That's it for this article.
Thanks for Visiting Us – fixyanet.com