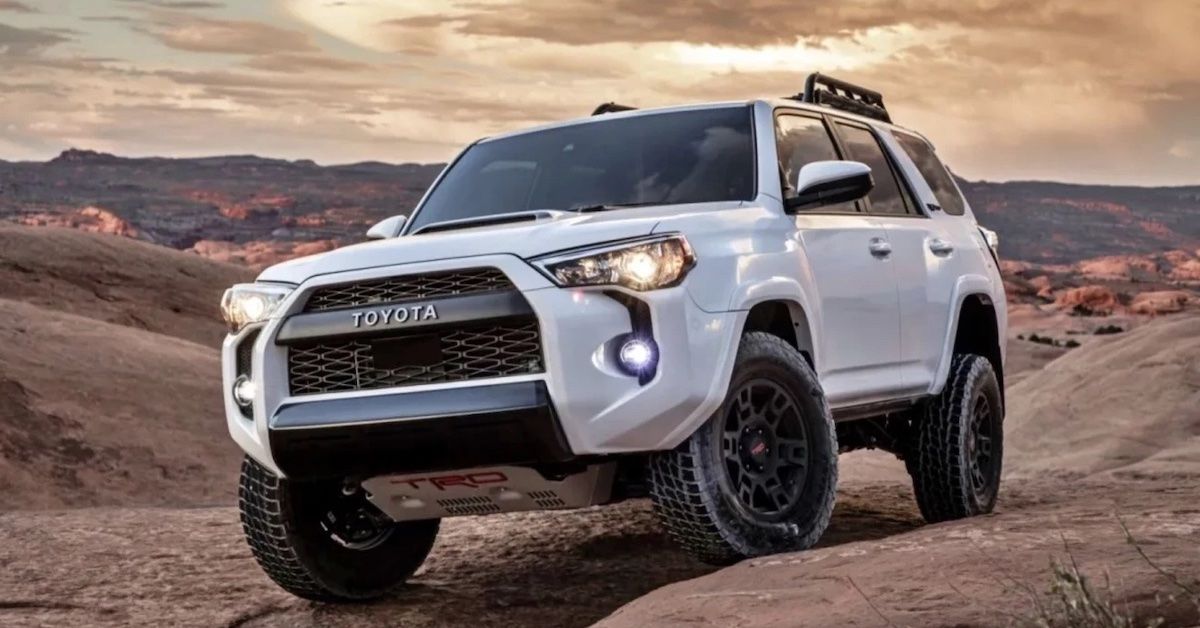 Toyota 4Runner: The SUV that Stands the Test of Time
Toyota has been a staple in the automotive industry for decades, consistently producing vehicles that deliver quality, durability, and reliability. One such vehicle is the Toyota 4Runner, a midsize SUV that has been in production since 1984. The 4Runner has evolved over the years, but its core values remain the same: ruggedness, versatility, and long-term dependability. In this article, we'll take a closer look at the Toyota 4Runner and why it stands the test of time.
The Legacy of the Toyota 4Runner The Toyota 4Runner has a long and impressive history. It was originally introduced as a compact SUV in 1984, designed to compete with other popular SUVs like the Jeep Cherokee and Ford Bronco II. Over the years, the 4Runner has grown in size and capabilities, but it has always maintained its reputation as a tough, reliable vehicle that can handle any terrain.
Today's 4Runner is a midsize SUV that can comfortably seat up to seven passengers. It is available in several trims, including the SR5, SR5 Premium, TRD Off-Road, TRD Off-Road Premium, and Limited. All trims come standard with a 4.0-liter V6 engine that produces 270 horsepower and 278 lb-ft of torque, paired with a five-speed automatic transmission. The 4Runner is also available with either rear-wheel drive or four-wheel drive.
Also Read:

The Toyota 4Runner's Impressive Off-Road Capabilities One of the most significant selling points of the Toyota 4Runner is its off-road capabilities. The 4Runner is built on a sturdy body-on-frame construction, which provides excellent durability and stability on rough terrain. It also features a high ground clearance, skid plates, and an available locking rear differential, which make it an ideal vehicle for off-roading enthusiasts.
In addition, the 4Runner is available with several advanced off-road technologies, including Multi-Terrain Select, Crawl Control, and Kinetic Dynamic Suspension System. Multi-Terrain Select allows drivers to choose from four different terrain modes, optimizing the vehicle's traction control and throttle response for maximum performance. Crawl Control automatically controls the throttle and brakes, allowing the driver to focus on steering while the vehicle slowly crawls over obstacles. Finally, the Kinetic Dynamic Suspension System automatically adjusts the suspension based on the terrain, providing maximum stability and control.
The Longevity of the Toyota 4Runner Another reason why the Toyota 4Runner is such a popular vehicle is its longevity. According to a recent study by iSeeCars, the Toyota 4Runner is one of the longest-lasting vehicles on the road, with an average lifespan of 347,415 miles. This is a testament to the vehicle's quality and durability, as well as its owners' commitment to proper maintenance.
The Toyota 4Runner is also a popular choice for those who want to customize their vehicle. The 4Runner has a large aftermarket community, with a wide range of accessories and upgrades available. This allows owners to tailor their 4Runner to their specific needs and preferences, whether they want to add extra off-road capability, improve the vehicle's appearance, or enhance its interior comfort and convenience features.
Conclusion The Toyota 4Runner is a midsize SUV that has stood the test of time, thanks to its ruggedness, versatility, and long-term dependability. With impressive off-road capabilities, advanced technologies, and a reputation for longevity, the 4Runner is a popular choice for those who want a vehicle that can handle any terrain and last for many years to come. Whether you're an off-roading enthusiast, a family looking for a reliable
Read More:

That's it for this article.
Thanks for Visiting Us – fixyanet.com